Casey's Law Presentation – Aug 27
August 27, 2019 @ 4:30 pm

-

6:00 pm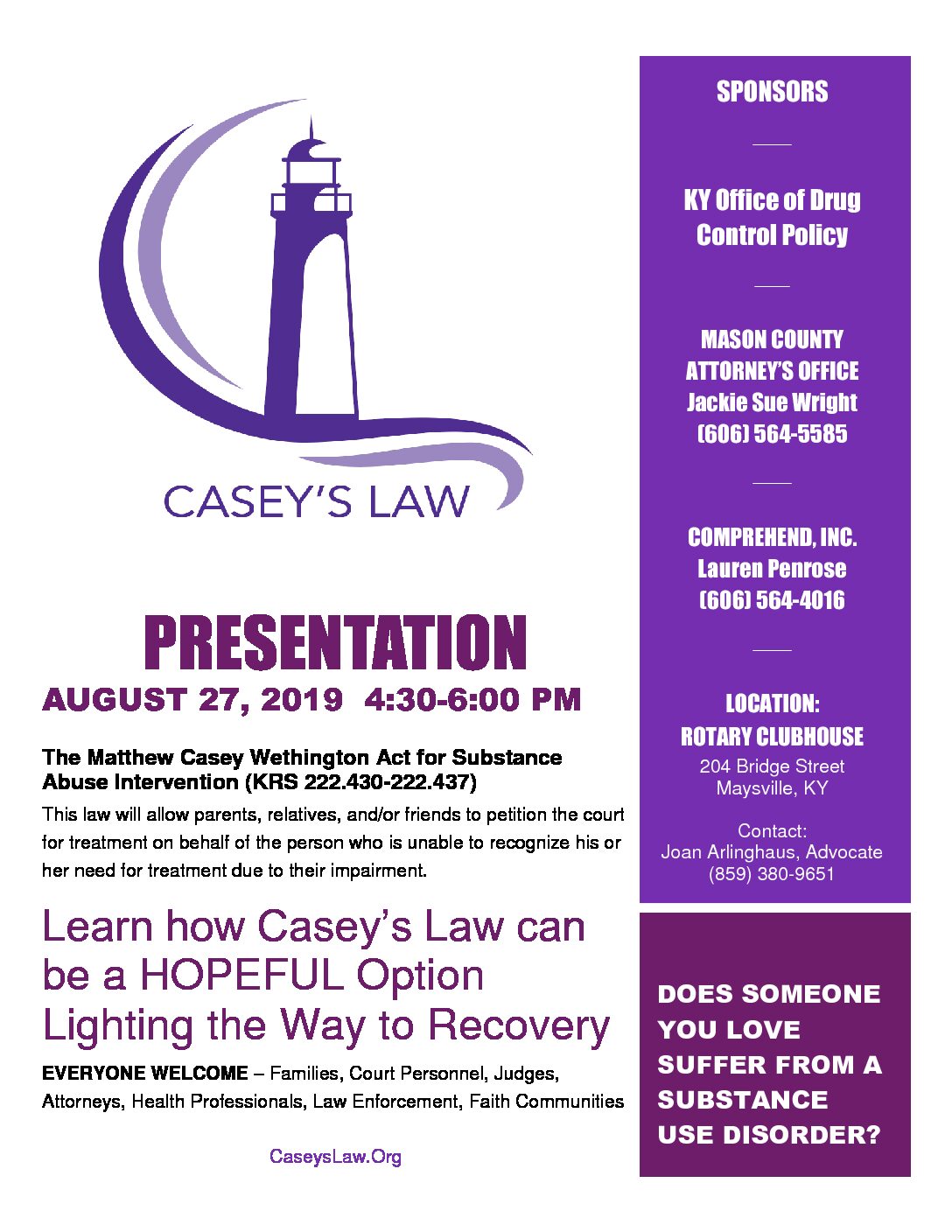 Learn everything you need to know about Casey's Law during a special presentation at the Rotary Clubhouse in Maysville, KY.
August 27, 2019
4:30 pm – 6:00 pm
Everyone is welcome–families, court personnel, judges, attorneys, health professionals, law enforcement, and faith communities can all benefit from learning more about Casey's Law.
The Matthew Casey Wethington Act for Substance Abuse Intervention (KRS 222.430 – 22.437) provides a means of intervening with someone who is unable to recognize his or her need for treatment due to their impairment. This law allows parents, relatives and/or friends to petition the court for treatment on behalf of the person has a substance use disorder. Often rock bottom means death to many who battle addiction, but now there is a hopeful option that lights the way for those we dearly love.
Sponsors
Kentucky Office of Drug Control Policy
Mason County Attorney's Office
Jackie Sue Wright
606.564.5585
Comprehend, Inc.
Lauren Penrose
606.564.4016
Please contact Joan Arlinghaus at 859.380.9651 with any questions about the event.