May 7th Training
May 7, 2019 @ 4:00 pm

-

6:00 pm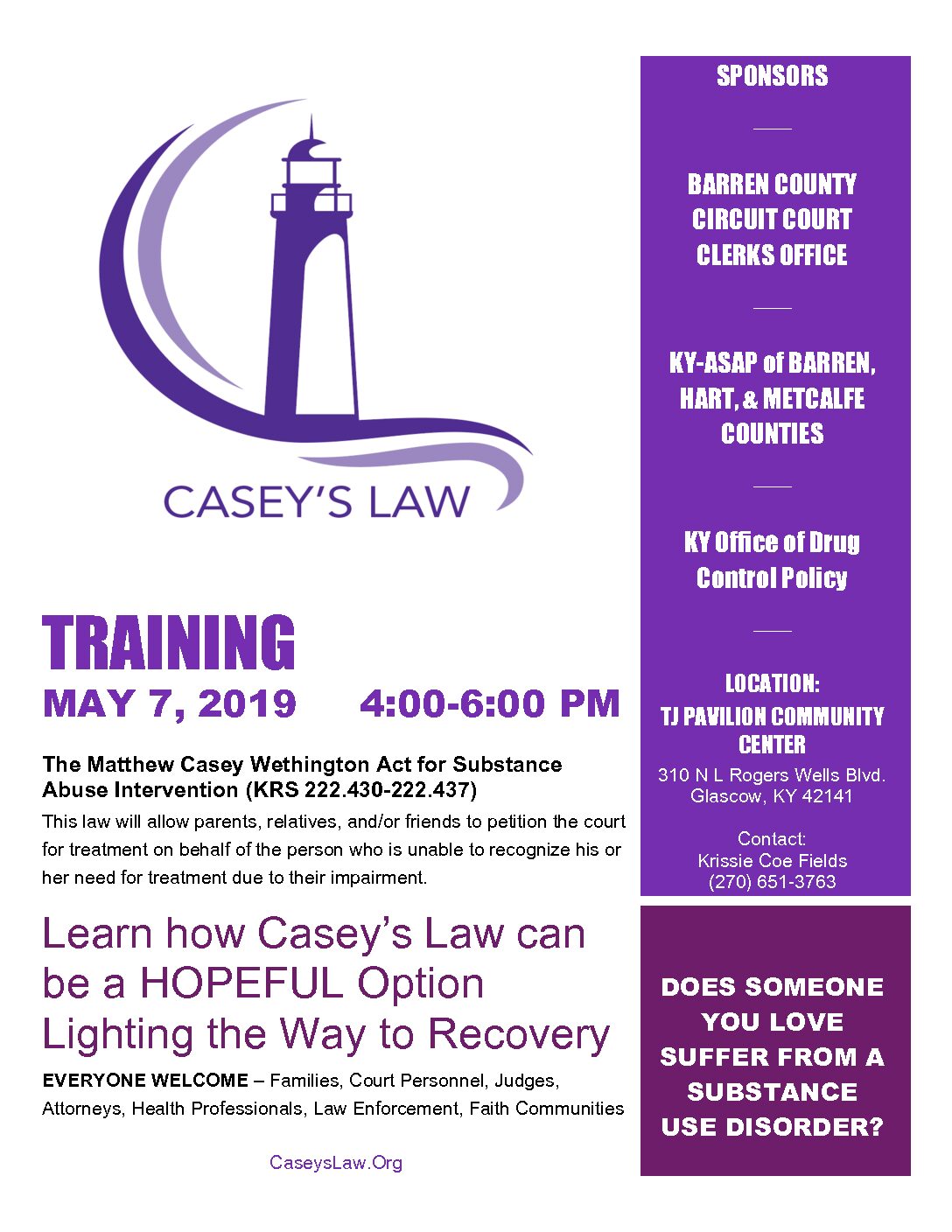 Everyone welcome to join us for a training in Glascow, KY on the process of Casey's Law.
The Matthew Casey Wethington Act for Substance Abuse Intervention (KRS 222.430-222.437) is a law that will allow parents, relatives, and/or friends to petition the court for treatment on behalf of the person who is unable to recognize his or her need for treatment due to their impairment. Learn how Casey's Law can be a HOPEFUL Option Lighting the Way to Recovery.
Families, Court Personnel, Judges, Attorneys, Health Professionals, Law Enforcement, Faith Communities, all welcome to attend this free event.